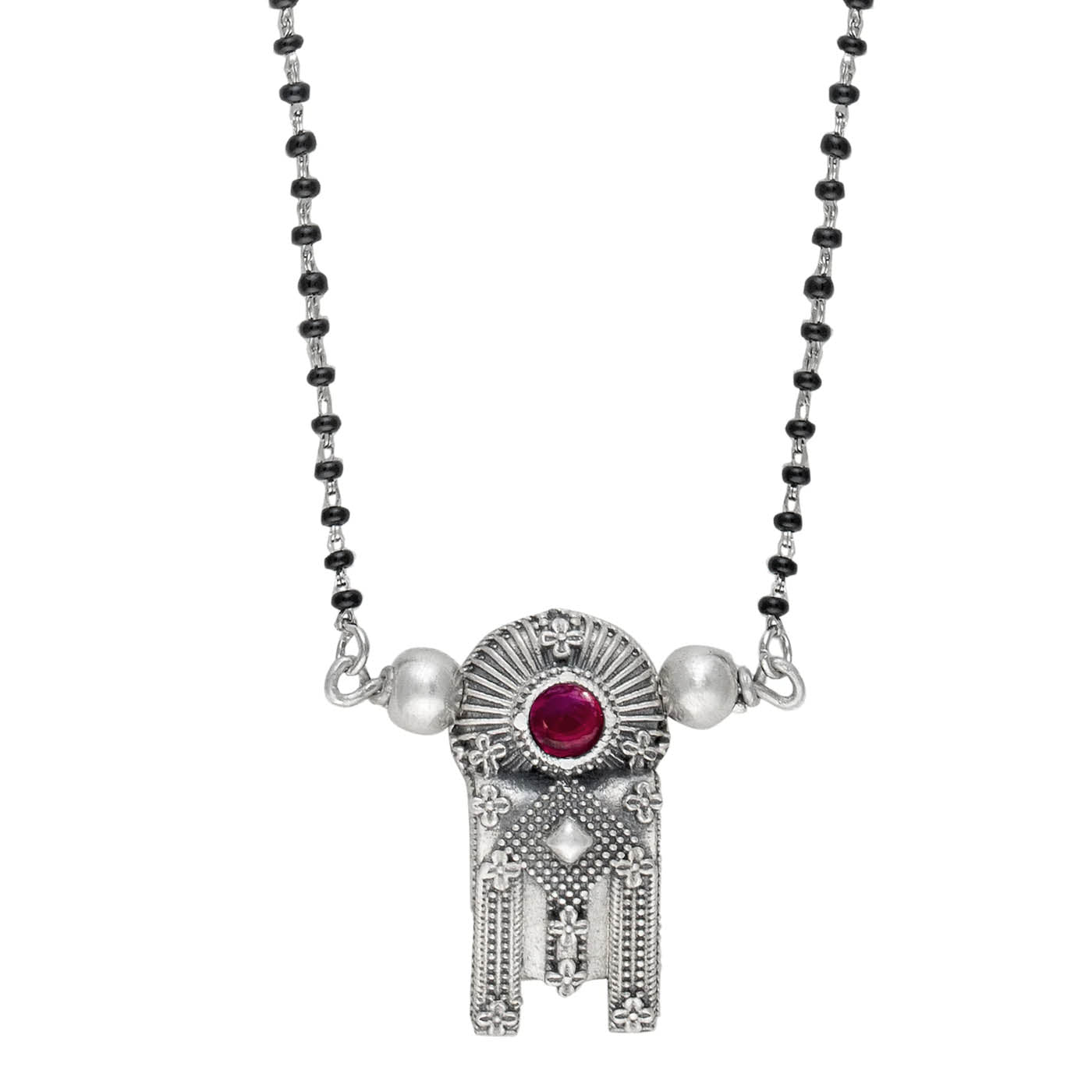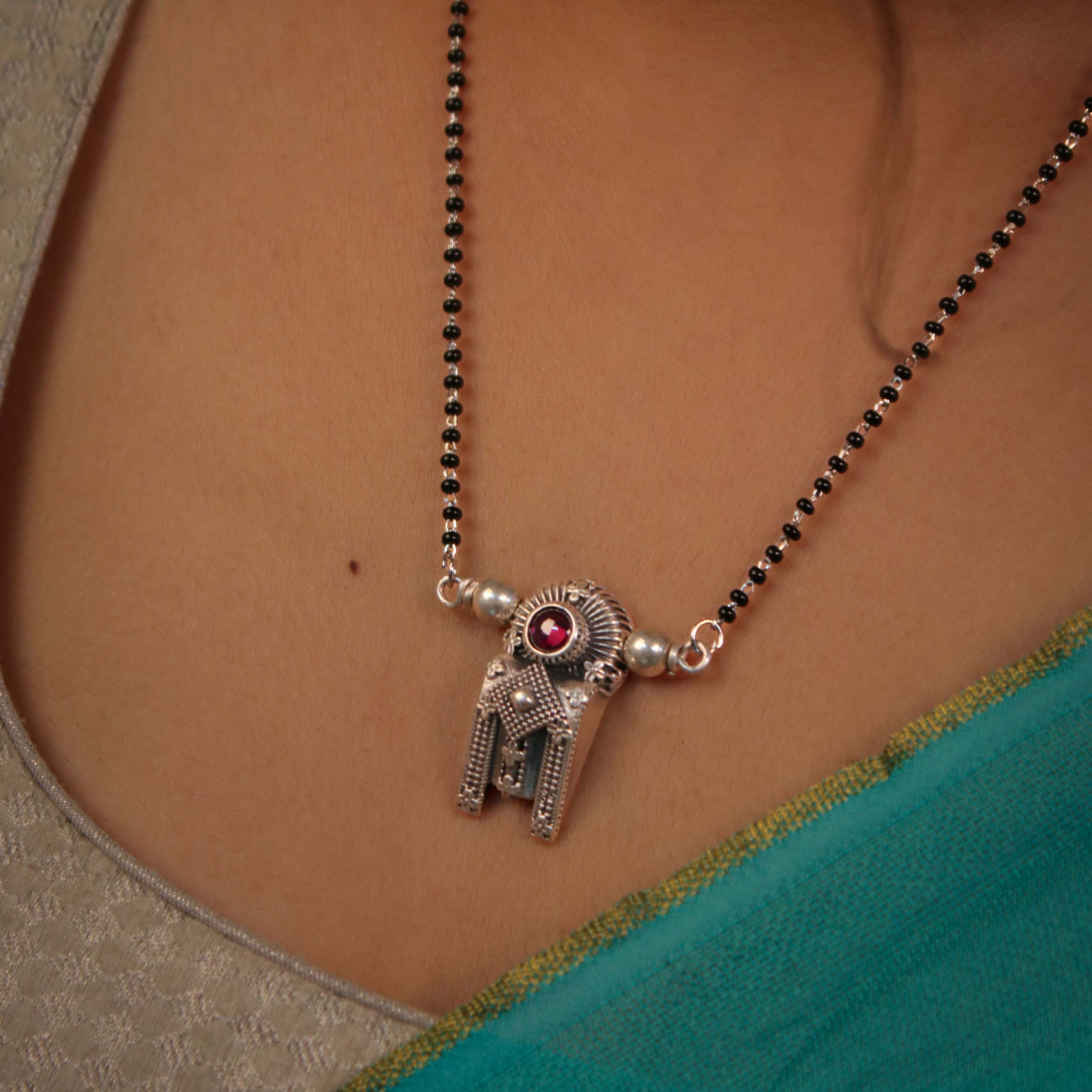 Thoppa Taali Pendant With Pink Rubellite Stone Silver Mangalsutra by MOHA
Description:
Necklace length: 18 cm
Necklace circular length: 36 cm
Weight: 12.46 gm ( Approx) 
Material: 92.5 Sterling Silver
Type: Necklace
This pendant is made from silver sheet over a substructure, with silver granulation work and other decoration. It is set with a faceted rubellite stone. Thali motif is inspired form Tamil Nadu. The shape of thali pendant is said to be derived from the form of Vishnu's feet. Moha has created this traditional Motif into this beautiful silver chain pendant.